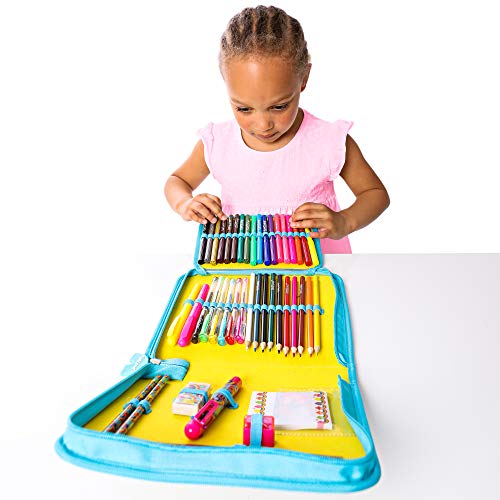 GirlZone: Jumbo Arts and Crafts Filled Stationery Pencil Case for Girls
$20.99
(as of 01/28/2020 at 08:06 UTC)
Description
All the stationery you will ever need, to draw, color and doodle! – tucked up in the cutest shimmery case. This creative colouing gift is filled with 43 pieces of stationery, to keep them entertained for hours of arts and crafts fun. The coloring set is perfect to take on holidays and long journeys as everything can be zipped up! Produced 100% with love, it makes a great gift for girls and allows them to explore art and creativity in a fun way.
Features
Cute stationery set includes 43 fun stationery pieces.
Set contains a pencil, rainbow pen, sharpener, eraser, colored pencils, colored markers, ruler, sticky notepad, highlighter pens and gel pens.
Great for kids holidays and travel as it zips up completely and keeps contents safe.
Top Christmas present for 4 to 11 plus year old girls.
On trend Christmas gifts for girls and stocking stuffers delivered straight to your door.